DELIVERY IN KL & SELANGOR !
OVER 100 PRETTY DESIGN & DELICIOUS CAKE AVAILABLE!
SEND WITH GIFTS SUCH AS BALLOONS, FLOWERS,CHOC BOUQUET & HANDBAG!
ALL OF OUR INGREDIENTS ARE 100% HALAL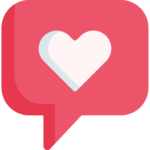 Highly recommended Bakery Shop Very nice cake and the not sweet at all just nice! Worth to try!!! And can delivery on the same day very convenient!!! Very friendly customer services.... Bravo!!!!​
Man Lai​
Absolutely loved discovering this local favorite! Love their petite cake, super moist and taste delish too !! Me n husband were very pleased with both how it looked and tasted. Thanksss sugar candyy 💕💕
Nur Ema
Service are soooo good! All my whatsapp are replied accordingly! Thank you sebab sabar layan all my questions! I bought "glam kit set" for my sister and she really love it! The taste of the cake are good yet very nice( same as shown in the catalogue) the bag are also, not badd!! Cantikk!! Thank you and of course will purchase another soon! ❤️❤️ 1
Farah Hani Aziz